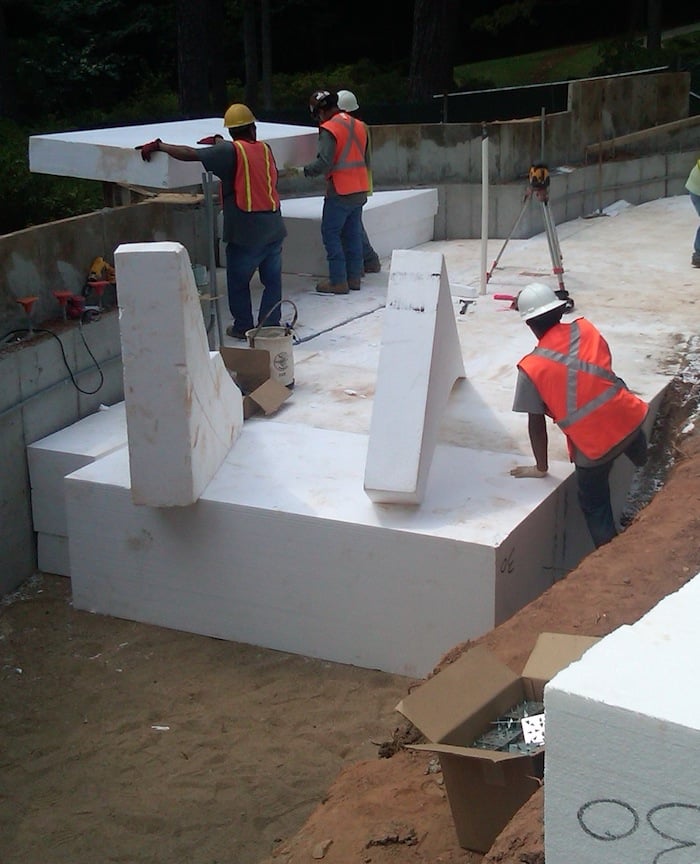 SUPERIOR FILL CAPABILITIES
Structural Stability Starts With Geofoam
In the construction industry, R-Shield Geofoam is among the most versatile lightweight materials available. Traditional dirt/earth materials are heavy and must also account for settlement, instability, and lateral pressures. Other fill materials such as foamed concrete, waste tires, soil, woodchips, wood fiber, etc., have higher densities and are variable in their makeup. They also have limitations in handling and can be weather sensitive, thus requiring staged construction and/or preloading, surcharging and draining, etc. Ultimately, Geofoam is proven to be most consistent and predictable material when it comes to weight, composition, and performance.
R-Shield Geofoam is produced in block form, installed much faster than dirt, and is easily positioned at the work site. It can be customized in the factory and manufactured to meet the needs strength and size needs of each project.
View our Geofoam Overview: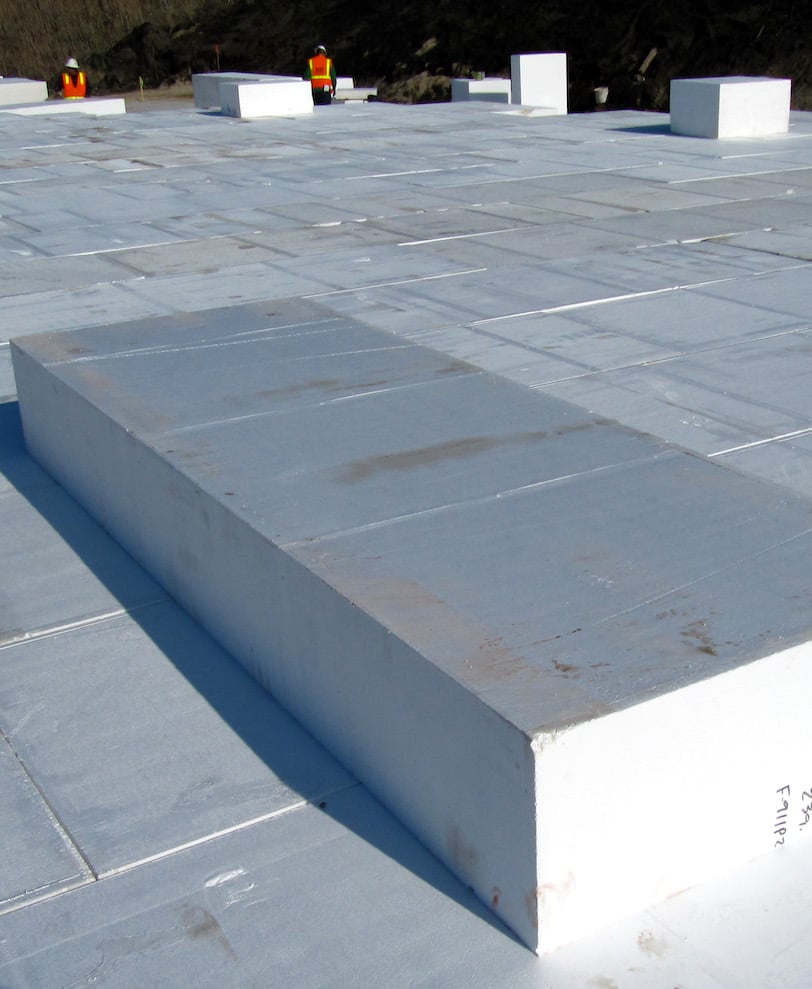 PRODUCT ADVANTAGES
Increased Efficiencies with GeoFoam
R-Shield Geofoam maximizes onsite installation efficiency: material arrives ready to place, no weather delays, the material can be prefabricated or cut at the jobsite, no staging is required, the material can be inventoried, production efficiency is improved, and it is easy to handle.
The advantages of using R-Shield Geofoam include:
Predictable material behavior
Manufactured to meet ASTM D6817
Variety of Types to meet specific project requirements
Super lightweight compared to other fills
Inert in long-term burial conditions, no leachates
Easily shaped in the field or supplied prefabricated
Borate termite protection is available
Cost-effective solution
Long-lasting, strong, and stable
LEARN MORE
R-Shield Geofoam Resources
VIEW OUR PROJECTS
Explore the Geofoam Portfolio
See R-Shield Geofoam products in use and explore our gallery of completed projects.