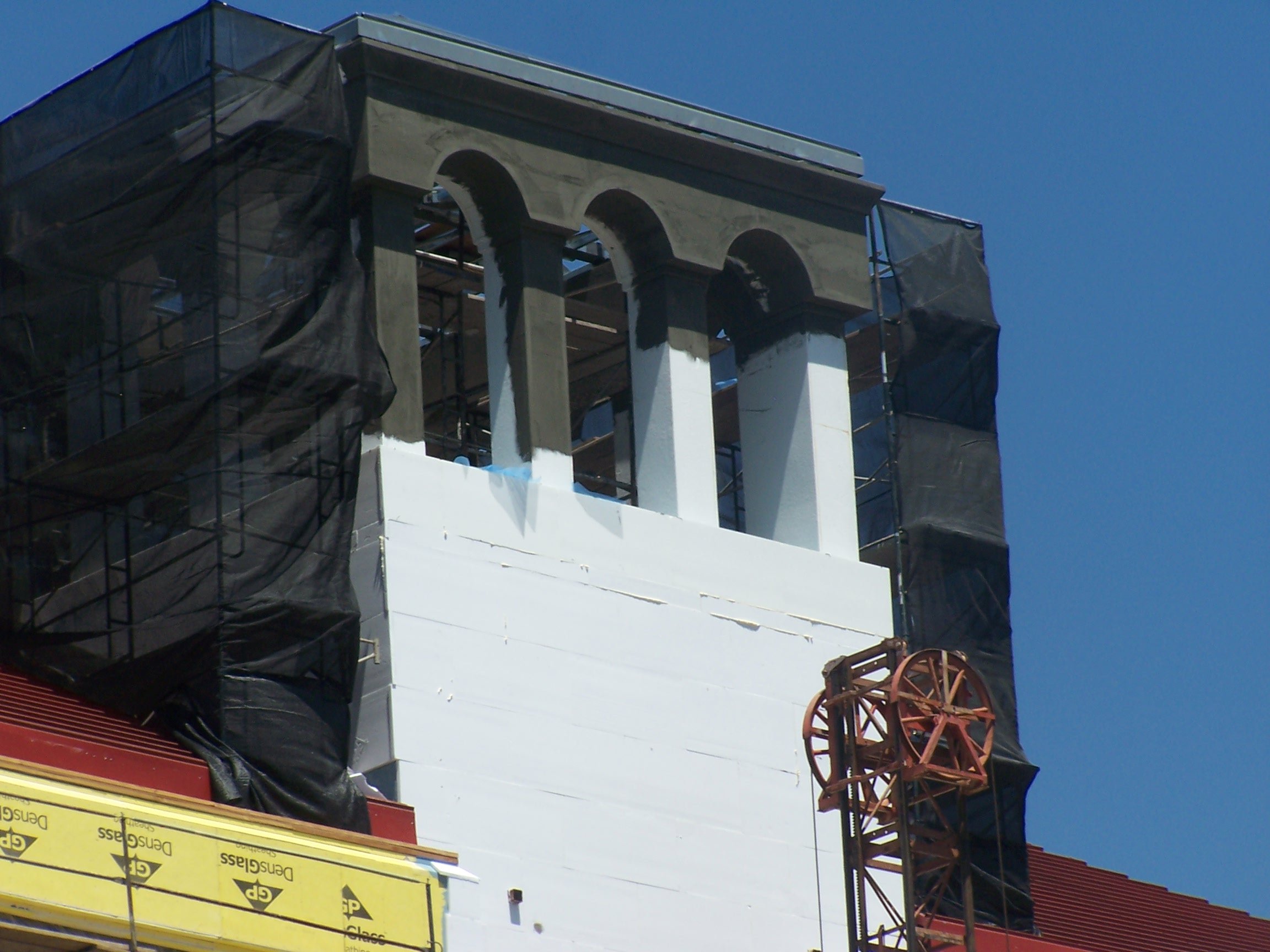 Enloe Medical Center Looks to R-Shield EPS for Walls, EIFS System & Architectural Shapes in California
California
Project Type Commercial | Health Care/Medical
Year Completed 2010
Project Size 219470 sq ft
Material used R-Shield Wall Grade EPS in EIFS, R-Shield EPS for Architectural Shapes
Architect HBE Corporation
Contractor HBE Corporation
Project Overview
I
n 2009, the Enloe Medical Center expanded and doubled the size of the medical center, adding over 190,000 square feet of space including a new fivestory patient tower and renovated 28,300 square feet of existing space. This expansion helped meet the needs of the growing community.
Over 219,470 square feet of R-Shield EPS WSG was used as a component of an exterior insulation finish system (EIFS) on the exterior walls of the center. The EIFS was installed in varying thicknesses from one inch to four inches in thickness to provide architectural detail to the exterior of the building.
R-Sheild EPS WSG is a preferred insulation and architectural shape component for Exterior Insulation and Finish Systems and it is manufactured with a flat, smooth, and square structure to meet ASTM E2430, resulting in reduced labor needed to install and prepare a wall for the coatings application.
This project also used R-Shield EPS architectural shapes for additional decorative and architectural elements.
Why Should You Choose R-Shield EPS over XPS and ISO?
R-Shield can easily vary density, thickness, and size

R-Shield is less-expensive than XPS and ISO

R-Shield is more easily fabricated

R-Shield allows for more design possiblities

R-Shield with treatment available to provide termite resistance