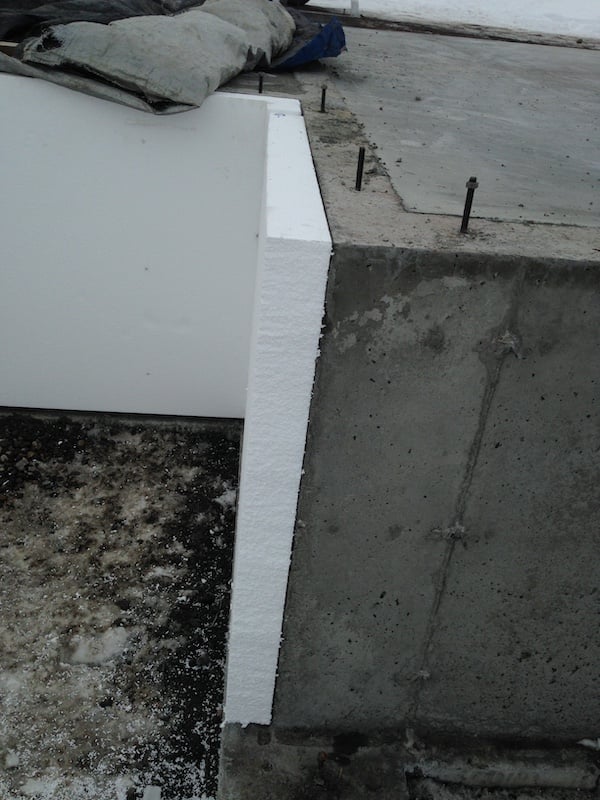 A SHIELD AGAINST MOISTURE & ENERGY LOSS
Protect Your Foundations With A Shield of Insulation
Buildings today account for 1/3 of energy consumption and emissions. The floors and foundations of our structures are responsible for approximately 1/3 of this energy loss. This is easy to tackle with a shield of insulation in a variety of below grade, perimeter and under-slab applications.
R-Shield rigid insulation provides a stable long-term, warranted R-value and meets strength requirements at a lower cost than other options

R-Shield EPS and MAX GPS insulation products are manufactured with a steam based (non-chemical) blowing agent with 10 x lower global warming potential and 10,000 x lower ozone depletion

R-Shield and XPS have resistance to moisture, but R-Shield has a higher vapor permeance leading to superior drying potential

Termite treatment available for all R-shield products to provide peace of mind
The true value is in the options. R-Shield is available standard as EPS (Expanded Polystyrene) grid insulation, PLUS with a factory laminated protective facer, or upgraded to GPS MAX insulation (Higher R-value Graphite).
WHEN IT COMES TO DIRT, R-SHIELD HAS YOU COVERED
R-Shield Below Grade Product Applications
Third Party Studies, Product Comparisons & Product Updates
Below Grade Product Resources
LEARN MORE
R-Shield Below Grade Resources
VIEW OUR PROJECTS
Explore the R-Shield Portfolio
See our insulation products in use and explore our gallery of completed projects.