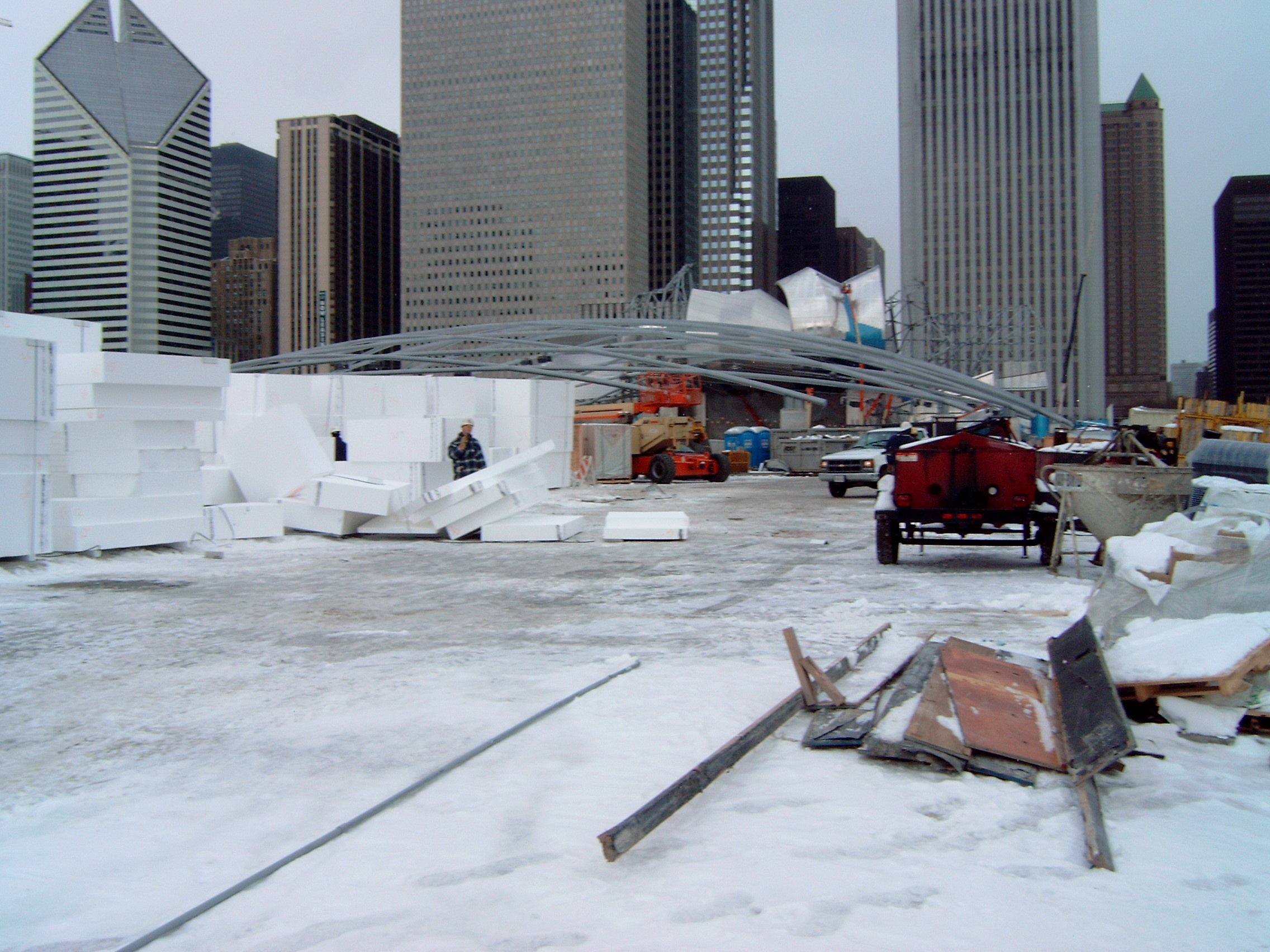 Chicago's Millennium Park Sits top Acres of R-Shield Geofoam
Illinois
Project Type Commercial | Community Use
Year Completed 2004
Project Size 24800 sq ft
Material used R-Shield Geofoam
Project Overview
The construction of Millennium Park used R-Shield Geofoam to help transform unsightly rail- road tracks and parking lots into a 24.5 acre park with an unprecedented collection of artwork from world-renowned artists.
Directly below Millennium Park is an existing 2186 car underground parking structure. In order to keep this existing parking structure safe and operational the lightweight geofoam was used in place of soil to reduce weight which then allowed the additional weight of the park structures and related park facilities.
R-Shield Geofoam was also used to create landscape features around the park which helped the designers create the look they wanted while achieving the proper water drainage for the overall site plan. An additional advantage was that con- struction could be completed in various weather conditions, including the harsh Chicago winter.
FILL FACE-OFF:
Choosing R-Shield Geofoam over other fill materials.
Extremely lightweight to reduce lateral or bearing loads

Predictable engineered performance

Various Types available to meet project

specific strength requirements

Can be installed in various weather conditions