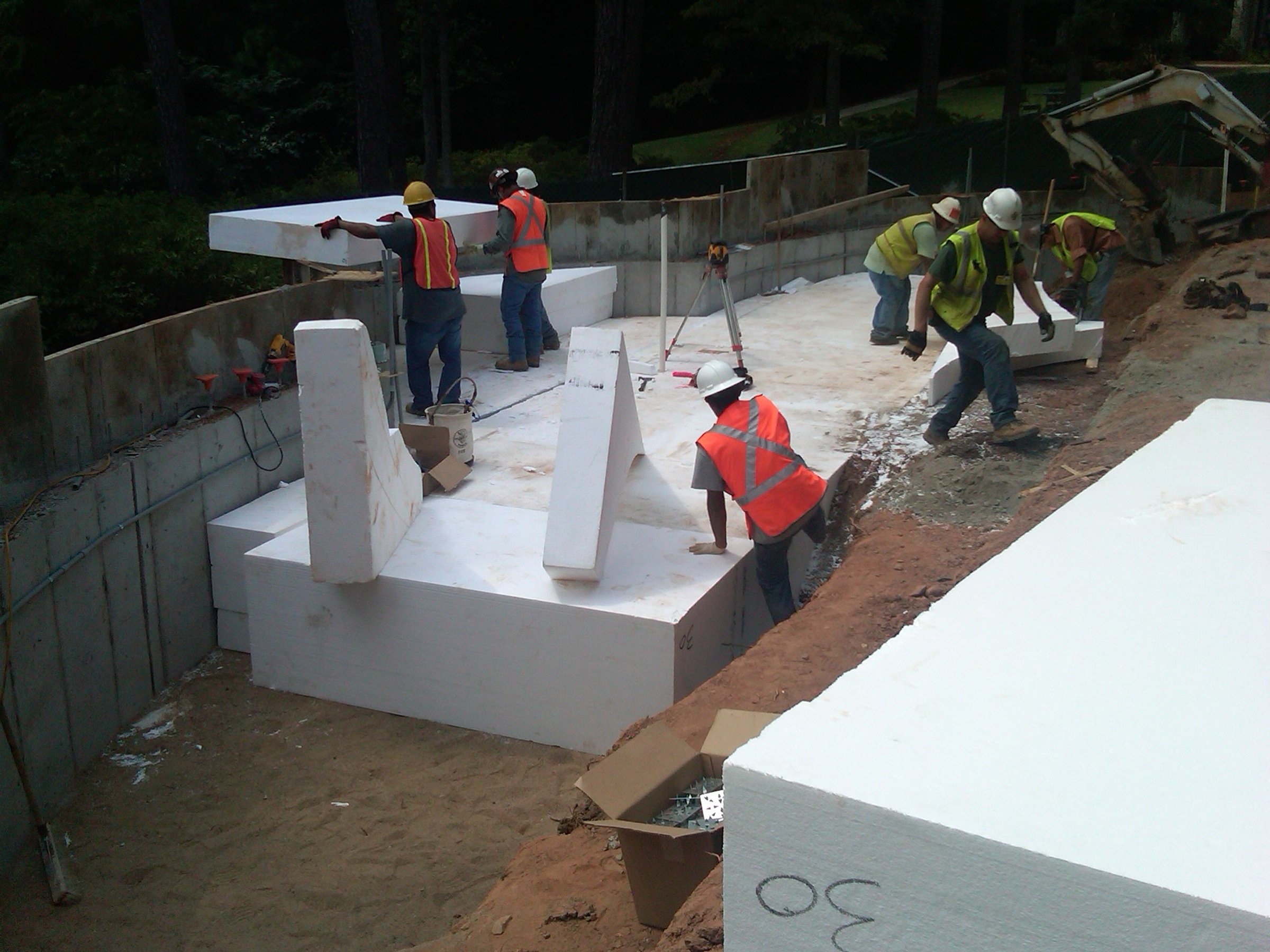 Atlanta Country Club, Geofoam Plaza Fill in Georgia
Georgia
Project Type Commercial | Community Use
Year Completed 2013
Project Size 1760 sq ft
Material used R-Shield Geofoam
Architect Rule Joy Trammell + Rubio LLC
Project Overview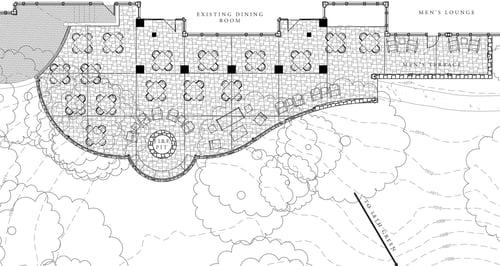 Atlanta's Country Club of the South decided to add a $500,000 renovation that would bring the indoors out by building an open-air terrace for socializing and dining that would seat 90 guests comfortably - and that would offer a gorgeous view overlooking the 18th hole and its existing landscapes.
When engineer Clinton Rex of Stanley D. Lindsey and Associates, and the project architects from Rule Joy Trammell + Rubio, LLC studied the landscape, they knew the hill would have to be carved out and a fill material installed that would prevent pressure on the downslope and create a stable foundation for the large terrace.
"Geofoam fill gave us the strength we needed and eliminated the lateral load on the downslope. The grounds were beautifully landscaped and we would have had to tear that up in order to bring in truckloads of dirt. Using lightweight geofoam blocks made installation much easier and the landscape remained unscathed," explained Rex.
Fill face-off: Choosing R-Shield Geofoam over other fill materials.
• Extremely lightweight to reduce lateral or bearing loads
• Predictable engineered performance
• Various Types available to meet project specific strength requirements
• Can be installed in various weather conditions
• Foam-Control with treatment available to provide termite resistance