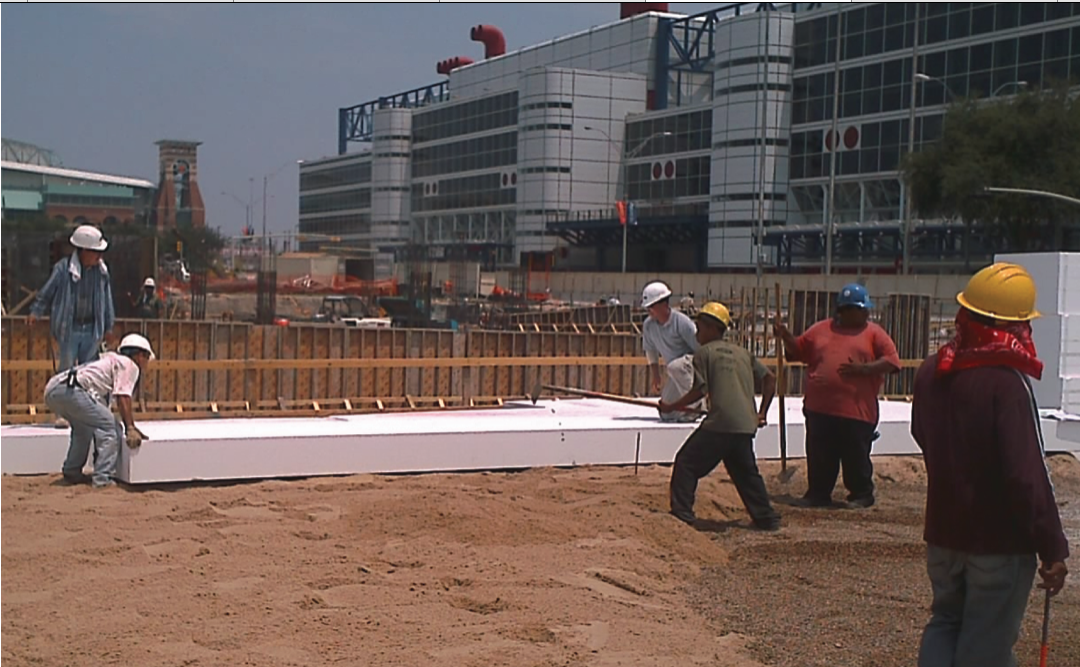 Geofoam Stabilizes Houston's Downtown Park
Texas
Project Type Commercial | Community Use
Material used R-Shield Geofoam 4,500 cubic yards
Architect Hargreaves Associates
Contractor Miner-Dederick
Project Overview
The construction of Houston's downtown municipal park selected Geofoam with Perform Guard® as the engineered fill installed over a park- ing garage. The lightweight solution was selected to minimize the load on the garage roof deck. In addition, the Geofoam was contoured to add beauty to the design.
With the speed of construction, installation of Geofoam saved money and time. The contractor was able to complete the installation of 4,500 cubic yards with a crew of only 4.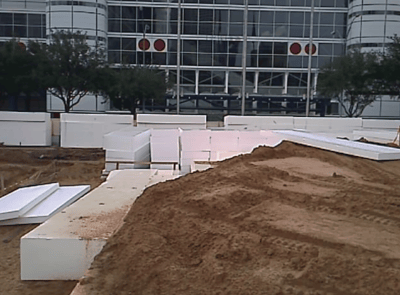 Geofoam with Perform Guard solved another prob- lem at the Houston's park site: potential termite damage to the Geofoam. Geofoam with PerformGuard is treated with an EPA Registered additive that prevents the potential for significant infestation of the Geofoam.
FILL FACE OFF:
Choosing Geofoam over other fill materials.
Extremely lightweight to reduce lateral or bearing loads

Predictable engineered performance

Various Types available to meet project specific strength requirements

Can be installed in various weather

conditions

Geofoam with treatment

available to provide termite resistance